Upcoming Earnings 4/26/21-04/30/21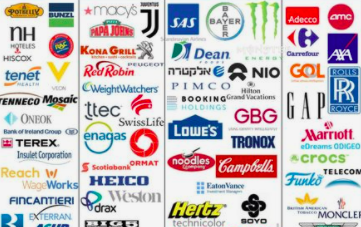 It's earnings week and we have a lot of great companies on watch this week. I will be trading off the buy the rumor, sell the news regardless if the companies do well or not. If they miss expectations, I'll be buying up the sell offs. If they beat expectations, depending whether there's a gap up, I'll make the decision to take position or not. Regardless, I'll be managing my risks and trading off the momentum.
When to Take Position and Invest Long?
Many of you ask what are good long term stocks to invest in. If you look at the 1 yr chart for all of these companies, I believe they're all great long term stocks. Many of these are ideal for those with low risk tolerances. If I was looking to go long, I would wait a few weeks and then take position post earnings when it isn't as volatile and traders are done dumping their shares.
Upcoming Earnings
Monday 04/26/21
Tesla (TSLA)
Albertsons (ACI)
Canon (CAJ)
Lennox International (LII)
SBA Communications (SBAC)
Tuesday 04/27/21
Alphabet (GOOGL)
Microsoft (MSFT)
Advanced Micro Devices (AMD)
3M (MMM)
ABB (ABB)
Archer Daniels Midland (ADM)
Capital One Financial (COF)
General Electric (GE)
Invesco (IVZ)
JetBlue Airways (JBLU)
Pinterest (PINS)
Starbucks (SBUX)
Stryker (SYK)
United Parcel Service (UPS)
Visa (V)
Wednesday 04/28/21
Apple (AAPL)
Boeing (BA)
Boston Scientific (BSX)
eBay (EBAY)
Equinix (EQIX)
Facebook (FB)
Ford (F)
Garmin (GRMN)
Grubhub (GRUB)
Humana (HUM)
MGM Resorts International (MGM)
Shopify (SHOP)
Six Flags Entertainment (SIX)
Teladoc Health (TDOC)
Teva Pharmaceutical (TEVA)
Wingstop (WING)
Wyndham (WH)
Yum Brands (YUM)
Thursday 04/29/21
McDonalds (MCD)
Caterpillar (CAT)
Amazon (AMZN)
Mastercard (MA)
Comcast (CMCSA)
DaVita (DVA)
Domino's Pizza (DPZ)
Gaming & Leisure Properties (GLPI)
Gilead Sciences (GILD)
Hershey (HSY)
Kraft Heinz (KHC)
LendingTree (TREE)
Nio (NIO)
Nokia (NOK)
Royal Caribbean (RCL)
Twitter (TWTR)
Friday 04/30/21
Exxon Mobil (XOM)
AbbVie (ABBV)
Clorox (CLX)
Colgate-Palmolive (CL)
Goodyear Tire & Rubber (GT)
Illinois Tool Works (ITW)
Newell Brands (NWL)
Pitney Bowes (PBI)
W.W. Grainger (GWW)
Weyerhaeuser (WY)
---
Many have asked how to support me directly, you can open up a Webull Account with my referral link that's on the sidebar & homepage or you can donate to my blog below via PayPal. Every bit helps to keep my blogging dream alive. I truly appreciate you taking the time to read.
-Cheers
Disclaimer : This should not be considered investment advice, and should not be used to make investment decisions. Do not buy or sell any stock without conducting your own due diligence. Information on eyelovegains.com is opinionated and should be considered for information purposes only. No stock exchange anywhere has approved or disapproved the information contained herein. There is no express or implied solicitation to buy or sell securities. The charts and data provided here are not meant for investment purposes and only serve as examples. We are not liable for any losses you may endure from the buying and selling of stocks or securities within your accounts.