How I Set Up Swing Trades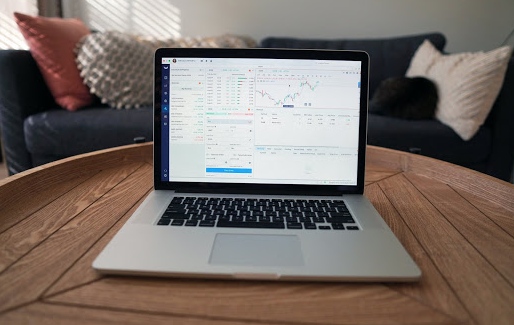 Understanding how to find stocks to swing trade is an important step to being a successful swing trader. Although swing trading allows a full time worker the opportunity to participate in the stock market, this doesn't mean that it doesn't come with overnight risks one should be aware of.
Typically stocks that have consistent patterns, will usually continue to move in those same patterns. It is common that most swing traders will tend to buy stocks that move in that same pattern. This strategy is great for mid and large caps, but when it comes to penny stocks, anything can happen. I primarily trade stocks under $20 because I love the volatility and I have extremely high risk tolerance.
My Strategy
By purchasing and accumulating stocks that have bottomed out, has extremely low volume, or dropped due to offerings; this allows me to have greater upside potential. I research thoroughly before I enter positions I plan on swinging longer than a week.
My Due Diligence Process:
1. Browse company websites
2. Read through Public Releases
3. Subscribe to Investor Relation emails
4. Follow companies on LinkedIn
5. Review sec-filings
6. Look at historical prices
7. Monitor chart patterns and volume
8. Liquidity
9. Performance compared to others in the same sector
10. Not overextended on the daily chart
This is a strategy that has worked for me, but it may not work for everyone else.
Questions to Ask Yourself
1. What's my risk tolerance?
2. What's my patience level?
3. Do I enjoy quick scalps, or do I enjoy setting up longer swing positions?
4. Do I want to actively trade or am I more passive?
5. Am I willing to do proper due diligence before entering a trade?
Low Risk Investment Options
Those willing to put in the work will succeed as a trader. Those who want to be more passive with lower risk tolerance are more likely to do better diversifying their portfolio and investing long term into other investment vehicles:
1. High yield savings account
2. Money market account
3. Cash management account
4. Certificates of deposit (CD)
5. Dividend paying stocks
6. Corporate Bonds
7. Treasury bills, notes and bonds
8. Fixed annuities
9. Stable value funds
10. Real Estate
I'll go more in depth about these at a later time. This will wrap up my first blog post about Trading! Stay tuned for more.
Disclaimer :
This should not be considered investment advice, and should not be used to make investment decisions. Do not buy or sell any stock without conducting your own due diligence. Information on eyelovegains.com is opinionated and should be considered for information purposes only. No stock exchange anywhere has approved or disapproved the information contained herein. There is no express or implied solicitation to buy or sell securities. The charts and data provided here are not meant for investment purposes and only serve as examples. We are not liable for any losses you may endure from the buying and selling of stocks or securities within your accounts.